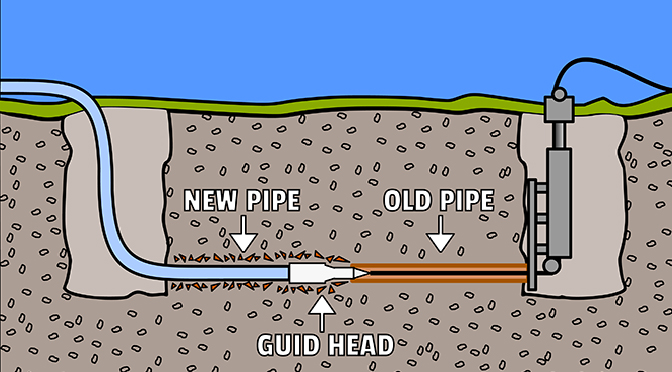 Repairing a sewer line used to mean digging up your yard all along the old line, pulling it out, and replacing it with an entire new stretch of pipe. This got the job done, but it certainly wasn't fast, easy, or as affordable as it could have been. It's no wonder that now, people choose trenchless sewer repair in Los Angeles whenever they can. Here are some of the undeniable benefits of the newer method:
1. You don't have to dig up the yard.
There are numerous benefits to this factor alone. Your yard doesn't look ugly during the work, the landscaping doesn't get wrecked, and you don't have to worry about the ground shifting after the work has been completed.
2. Hard locations are accessible for trenchless repair.
Sewer lines can leak in the most inconvenient places, like under your driveway, under your pool, or within your expensive landscape. Using trenchless repairs instead of digging lets you keep these installations intact, so you don't have to have them replaced as collateral damage.
3. You don't have to wrangle the sewer pipes.
With trenchless repair, the original sewer pipe isn't moved. Instead, it's lined with epoxy to seal the breaks and stop the leaks. This repair will last for years with no need to move, adjust, remove, or replace the original lines.
4. The job is done faster.
Since there's less heavy labor involved, work can be completed faster than it would with replacement.
5. It costs less.
Since there is less labor involved, the costs are lower.
Here at Ford's Plumbing and Heating, we do trenchless sewer pipe repair whenever possible. To schedule a repair at your location, just contact us. If you'd like an online quote first, simply click here.