FORD'S Plumbing and Heating was founded in Culver City, CA. in 1963 and has been owned and operated as a "family style" business ever since. The original founder, Grand Daddy Ford, had a simple, honest and
non-traditional business philosophy that worked in 1963 and still works today: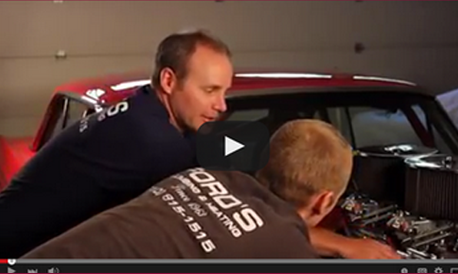 Always Put Your Customers Needs Above Your Own
Customers Deserve Reliable, Courteous, On-Time & Professional Service – ALWAYS
Quality Materials, Old World Craftsmanship & Stand by Your Work 100%
Don't Meet Your Customer's Needs; Exceed Their Expectations!
Delivering great Customer Experiences consistently separates good from great
FORD'S is a great Heating & Plumbing Contractor
Our industry has changed dramatically over the last 50 years, but we've never changed the way we treat our customers.

We offer quality, dependability, prompt service, affordable price and knowledgeable experienced plumbers. Ford's Plumbing is ready to assist you with all your plumbing, heating, gas and air conditioning needs. We are readily available for residential and commercial services. Please contact us with any questions you may have and don't forget to ask us about "Going Green" and tankless water heaters!
Our long history of treating customers in the same manner that we wish to be treated is underscored by our customer approval awards and rankings on Angie's List, Yelp and the Los Angeles Better Business Bureau. We began as a family owned and operated business in 1963 and we still operate under the same standards and family values today . We owe our success to the family business tradition of quality workmanship and superior service handed down to us over four generations.