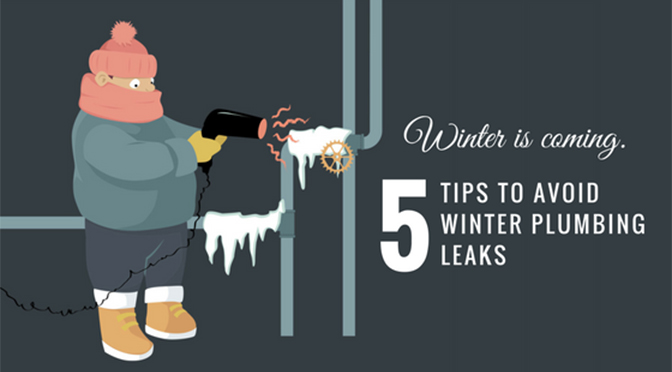 With winter on its way, it's important to take preventative measures against leaks. FORD'S Plumbing and Heating is a family owned and operating business that provides plumbing services in Culver City and Los Angeles.
When pipes burst, blankets of water can flood your house within seconds. Here are five tips to help you avoid a plumbing emergency:
1. Protect Your Pipes
If exposed pipes are in unheated areas of your house—or outdoors—purchase foaming material to wrap around bare sections. At your local hardware store, locate cylindrical pieces of polyethylene foam, more commonly known as "pool noodles." Cover pipes and secure them with tape if needed.
During super cold nights, reduce the risk of frozen pipes by turning on your faucets to a slight drip.
2. Remove Outdoor Hoses
Unscrew your hose and store it. Place a cover over the outdoor faucet. Faucet covers are manufactured from a fabric, Styrofoam, or hard plastic.
If you have indoor valves that feed outdoor faucets, turn them off and proceed to drain the line.
3. Examine Your Water Heater
Water heaters can develop leaks too. Take notice of its pipes or for rust in your drinking water. Inspect the appliance for bending or cracking, a sign that it may be time to purchase a new heater.
4. Sinks and Drains
It's easy to pour grease down your drains, but don't do it. When grease hardens, it can solidify in your pipes and cause them to back up.
5. Fix Leaks
Prevent costly disasters by fixing small water leaks now. These leaks can turn into bigger ones and create unnecessary damage.
If you think you may require plumbing services in Los Angeles or Culver City, call FORD'S Plumbing and Heating for a free estimate!